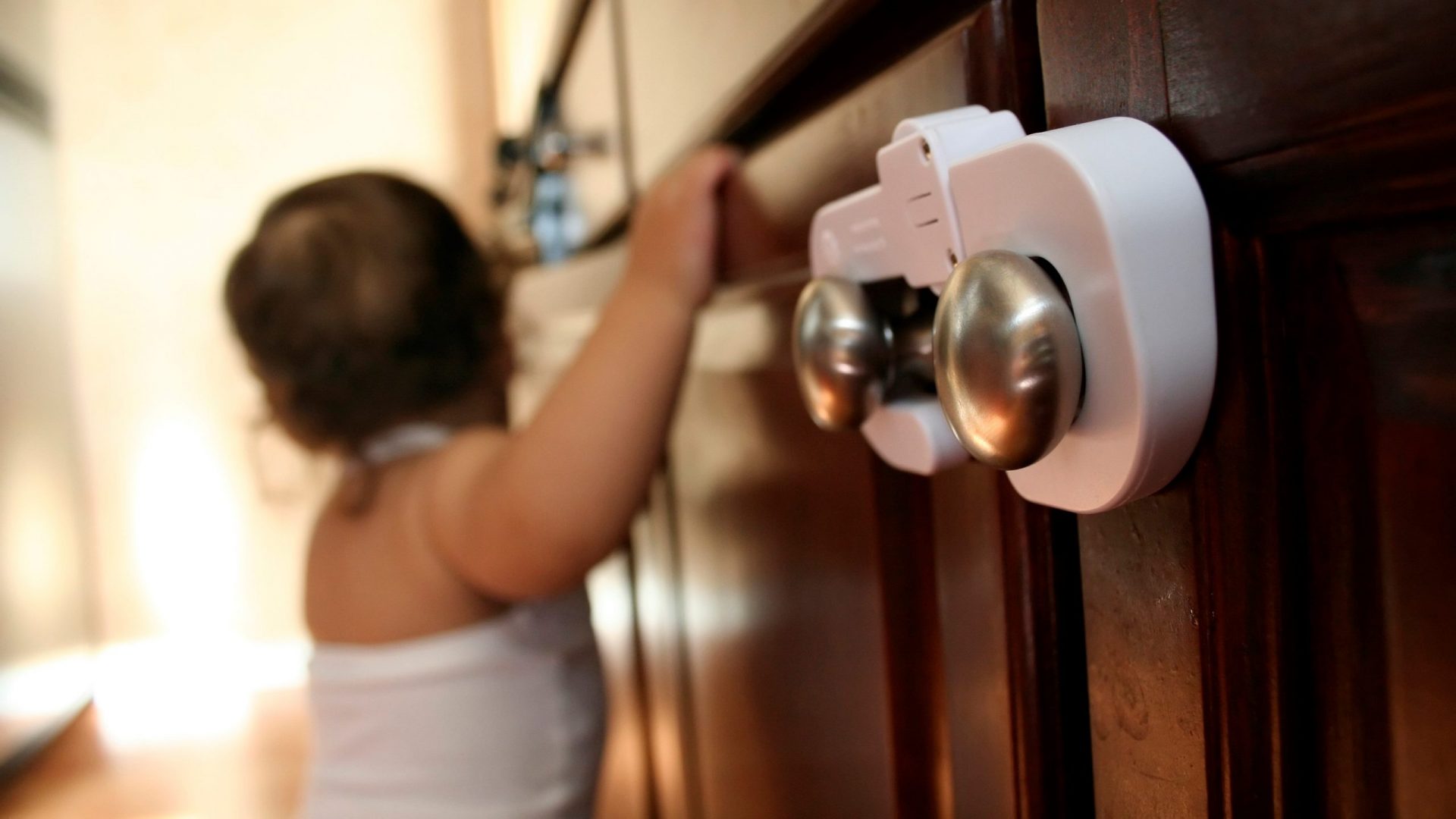 There are many reasons to childproof your home. Not only will childproofing give your child his or her own space to play, but it can also help prevent injury by blocking access to things such as outlets or bathrooms.
You already have lots of things in your life designed to keep you and your family safe, like the tamper proof caps you find on beverages, child locks in a car, and warning labels on electronics. Taking steps to add your own safety features to your home and life will create a bubble of safety in which your child can thrive.
Baby Gates
Baby gates allow a baby to have a safe space to move around without getting into dangerous areas, such as bathrooms or trash cans. Gates can also work to keep animals and children separate if you have pets in your home.
Cabinet Locks
Child locks attached to cabinet doors are a great way to keep a child away from cleaning supplies, dishes, and other things that might cause harm.
Door Knob Guards
Guards that prevent a child from turning a doorknob will help ensure your child stays safe when moving about the house. Placing a guard on the garage door or home offices can keep a child from finding him or herself in a room that has dangerous items out in the open.
Bumpers
Attaching bumpers to the edges of hard surfaces can also help prevent injury. For example, sharp corners on furniture such as coffee or end tables are hazardous to babies who are just starting to move around.
Outlet Covers
The risk of electric shock is significant, so using outlet covers on all outlets within a child's reach is the best way to avoid that risk. These small, plastic covers are easy to use and difficult for tiny hands to remove.
Taking steps to secure your home to make it safe for your child doesn't have to be complicated. Using the items described above, you can have your home fully childproofed in just a few hours.